2022 ALASKA PROSTART INVITATIONAL
Alaska ProStart Invitational 2023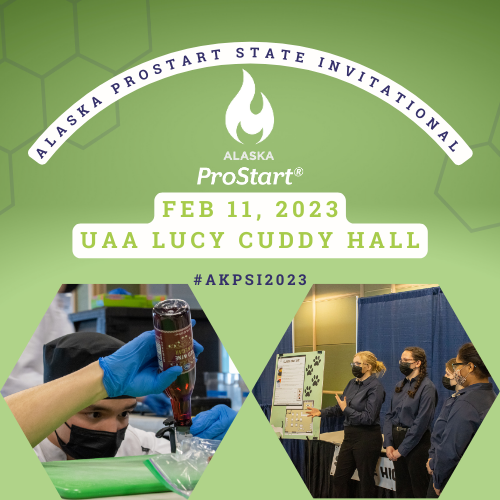 The Alaska ProStart Invitational returns to Lucy Cuddy Hall on Saturday, February 11th.
A day full of competition and delicious food! Come by and support our Alaska Future Hospitality Leaders.
Alaska ProStart will host a Hospitality Job Fair at UAA Lucy Cuddy Hall on Friday, February 10th.
Interested in attending or becoming a vendor contact the Alaska ProStart Coordinator, Zerin Shield, at zshield@alaskacharr.com.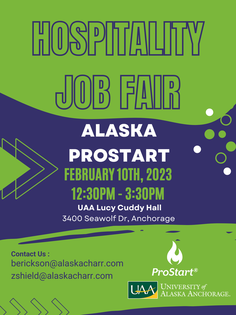 Alaska ProStart Invitational 2022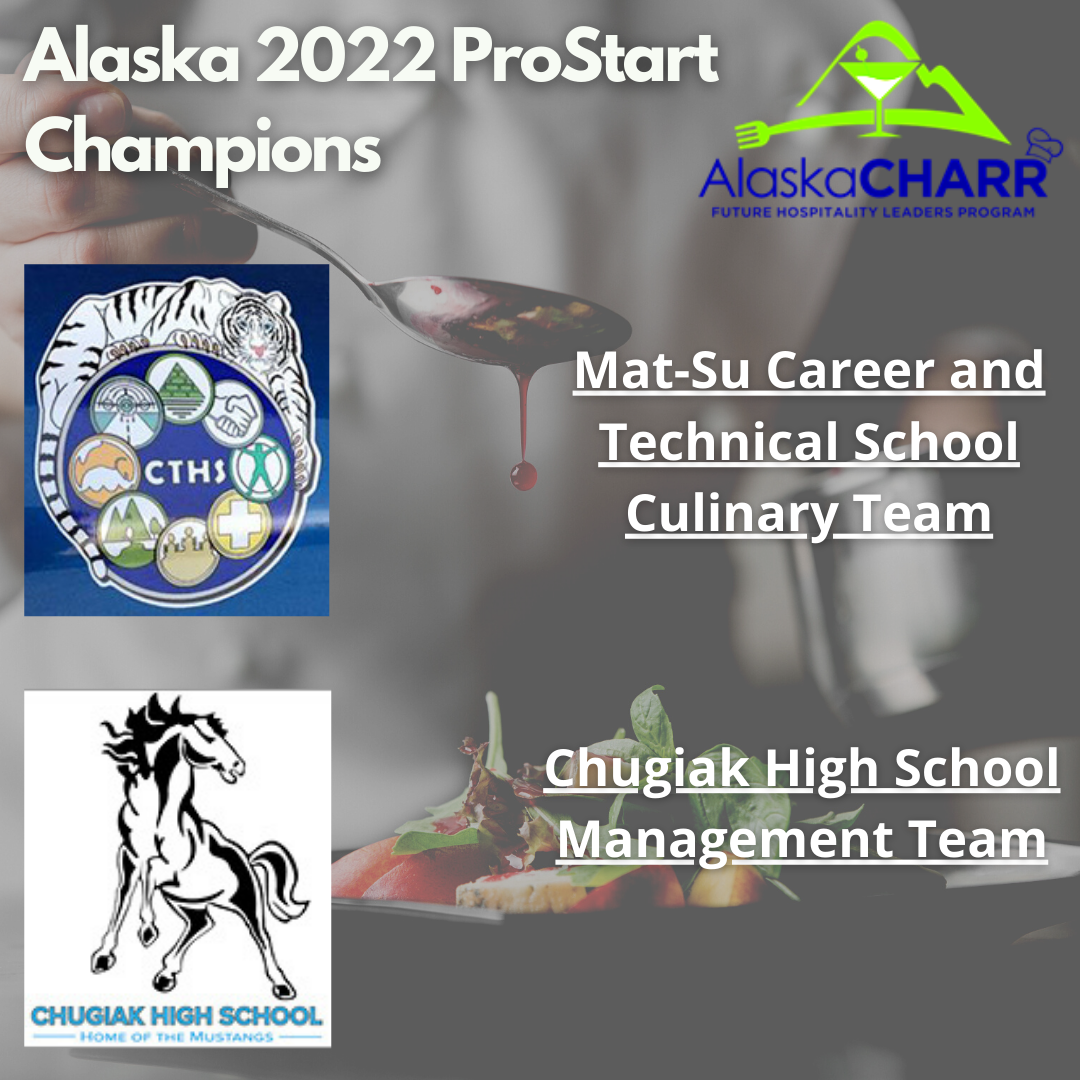 After two years, the National ProStart Invitational Competition returned live and in person. This year, the Alaska hospitality industry was represented by Chugiak High School, competing in the management competition, and Mat-Su Career and Technical School in the culinary competition. These students worked hard all year long and put in countless hours in the kitchen to reach the national competition. Each team excelled, and topped the competition in our state through dedication, practice, and perseverance. We are extremely proud of them for representing the Alaska hospitality industry at the national competition in Washington D.C!
Out of a field of 42 culinary competition teams and 40 restaurant management competition teams from across the nation, the following schools placed 1st to 5th in each category.

Culinary
1st - Caesar Rodney High School - Camden, Deleware
2nd - Anderson Career and Technology Center - Williamston, South Carolina
3rd - Herndon Career Center - Raytown, Missouri
4th - Ben Barber innovation Academy - Mansfield, Texas
5th - Capital Area Technical Center - Augusta, Maine

Management
1st - Ben Barber Innovation Academy - Mansfield, Texas
2nd - Sauk Rapids - Rice High School - Sauk Rapids, Minnesota
3rd - Wilson Central High School - Lebanon, Tennessee
4th - Wilbur Cross High School - New Haven, Connecticut
5th - Anderson Career and Technology Center - Williamston, South Carolina
Thank You to Our 2022 Sponsors!